It's alive!
A relaxing minimalistic simulation of organisms.
All organisms in the game are controlled by artificial intelligence.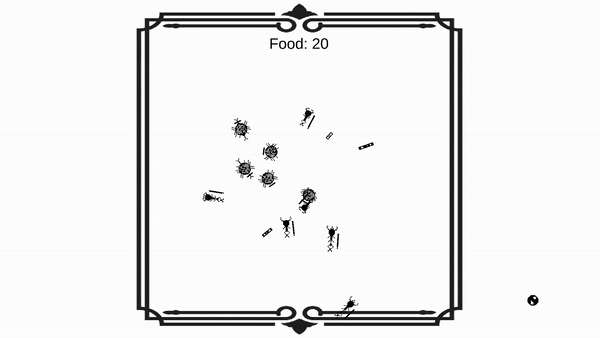 If the organisms are hungry, they will attack and eat their congeners.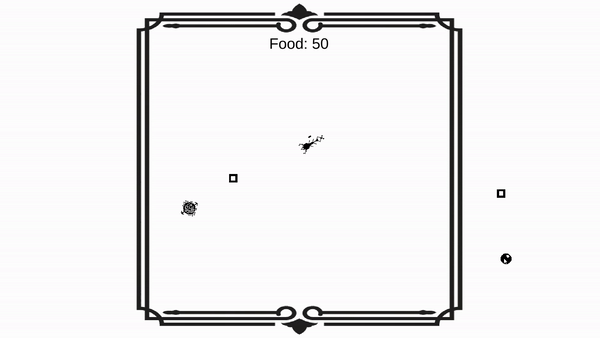 Each organism has its own range of vision, so they are in constant search of food moving from side to side and will not follow the food if it is outside their range of vision.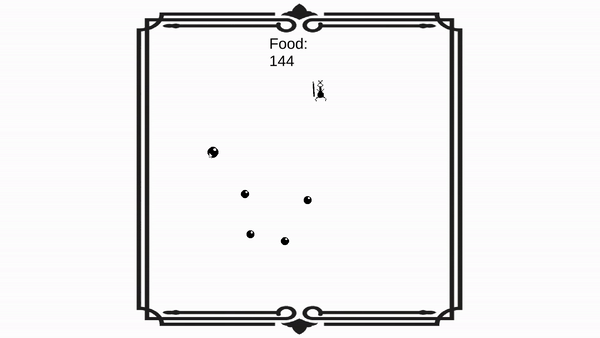 The organisms may die of starvation or old age.
At this point, organisms have only two forms of evolution.
With a certain amount of food ingested, the organisms multiply.
Each egg contains one of three kinds of organisms, this kind is defined arbitrarily and may be of a different kind than its mother.

- Click the left mouse button to put the food for the organisms.
- Press "Esc" to comeback to main menu.
Game was made by Nickolay Zholudev 20.04.2021 for B&W gamejam.